Welcome back to Tuesday Treats and apologies for its absence over the last couple of weeks. Tuesday Treats is a weekly round-up of blog gems chosen by Ruth at DorkyMum, Becky at Baby Budgeting  Liz at Me and My Shadow and me! It's my turn this week and, truth be told, it should've been mine last week and the week before but I've been snowed under with work, children and life and somehow time ticked on – as is its wont!
With three weeks left until the schools break up here in England we Tuesday Treaters have decided to take a break until September, but we can't leave you twiddling your thumbs so I have collected together a selection of Summer holiday boredom busters from the craft and activity blogs I visit most often. I hope they will inspire you as they do me and will keep your family happy and busy in the long, lazy weeks ahead! None of them require you to spend vast amounts of money, all of them are made from recycled materials and things you can find around the home.
Just click on the photographs below to be whisked off to the blog posts themselves!
First up, of course, is Maggie at Red Ted Art. Maggy's marvellous book is a good investment, being packed full of fabulous craft ideas suitable for a wide range of ages, but today I want to share one of her ideas which I've been wanting to have a go at for a while! Her loo roll dog marionette is so simple and so effective. We are big fans of Hairy Maclary and his chums and this Victor Van Krumm is a must make!
Kelly at Domestic Goddesque has lots of craft ideas for kids and adults and I know a small boy who would love to have a go at making her pellet drum!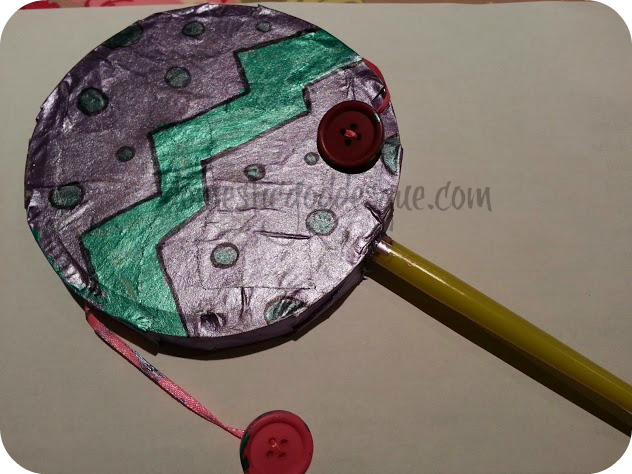 Ali at Kids Chaos encourages us outdoors with a retro game of kick the can complete with a free printable so you can make your cans looks as jolly as hers!
Anna has fabulous homemade Moon Sand over at The Imagination Tree. Using just three ingredients you too can be making the best sand castles ever even if you are nowhere near a beach!
Meanwhile Cerys, at Rainy Day Mum, is raising butterflies. This is one my Bonus Boy and Darling Girl are desperate to have a go at and, as the caterpillars descend in their thousands upon our veggie plot, we'll have plenty of chances to catch one or two!
Cathy at Nurturestore shares a fantastic weekly play planner which means you should never be stuck for an idea but today I want to share her  Sunshine Playdough Recipe which is sure to raise a smile even on the gloomiest of summer holiday days!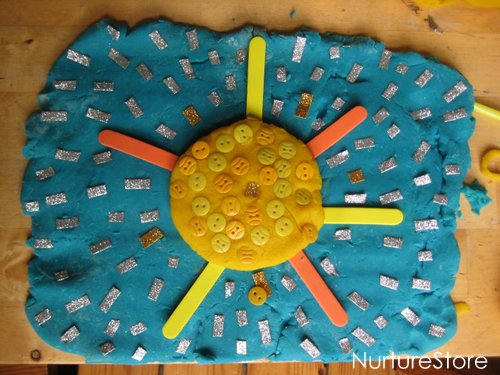 I know she's a fellow Tuesday Treater but Liz at Me and My Shadow has a lovely blog, I am often to be found drooling over her latest charity shop finds and her fabulous upcycling projects, so she needs to be here! Her cork mini beasts and simple cork boat will keep my little chap busy and happy and gives me a good excuse to buy a bottle or two of fizz!
Finally, my go to blog for Science fun has to be Science Sparks. It's brilliant and I was hard pressed to choose just one activity to share here, so I'm not – I'm sharing 50! Fifty summer science ideas should keep you all out of trouble for a while!
Tuesday Treats will be back in September all fresh exhausted and ready to go sleep! Do you have any craft or activity blog 'summer holiday boredom busters' recommendations for me to add to my list?