Mr TS and I don't really 'do' Valentine's – I know he's mine and he knows I'm his and that's all that matters.
I do, however, like a quick and easy last minute Valentine's craft/bake/card, here are some of my favourites from my own back catalogue followed by a few by people I like! Click on the images to be whizzed off to the full post for each idea.
Fingerprint Valentine's Hearts
Sweet and simple, we used pearlised poster paint on watercolour paper
Valentine's Wreath
I do love a pom pom craft, we made these with our pom pom makers and threaded the finished fluffies onto garden wire
Recycled Valentine – Loo Roll Heart Mobile
A loo roll craft for every occasion!
How to Make Peppermint Creams
Our delicious pink peppermint cream hearts were featured over on Red Ted Art's fabulous month of love. We coloured them using beetroot juice and were VERY pleased with the way they turned out!
More Last Minute Valentine's Ideas!
Jennifer's Little World has full instruction to make these delightful little felt gift bags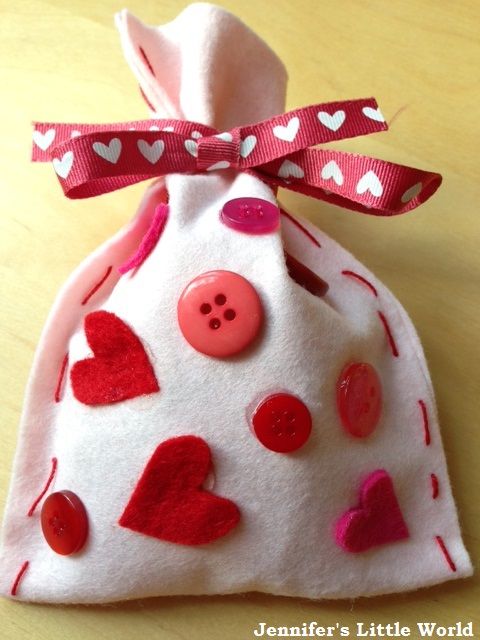 Penny shares this pretty heart mobile over at Being Mrs C
All You Need is Love and Cake has a lovely selection of simple Valentine's decorations to cheer the place up on this gloomy day
Mummy Mishaps Red Velvet Brownies are making me drool unattractively
Kiddycharts have been indulging in a bit of origami and have come up with an idea to mend a broken heart!
And I'll leave you with these lovely Valentine's window decorations from the Fairy and the Frog which will glow and gleam and bring colour to your hearts when the sun comes out and shines through them – a woman can wish!
Have you got any quick and easy last minute Valentine ideas to share?