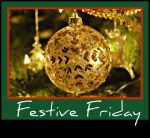 This week I have been writing a few present lists and thinking what to give to family and friends. Things around here have been fairly frugal as we fight our way through recession so I am looking for small gifts which say 'we love you' and show some effort but which do not cost the earth! I've also been clearing out the freezer ready for the big cookathon which means I have been jam making to use up all the frozen fruit I had in large containers waiting to be given the Bob Marley treatment!
Homemade gifts always go down well and a hamper filled with things we have cooked and made usually guarantees a smile! Some of these can be made well in advance and just prettied up for packing, others need making and then delivering pretty sharpish.
Many of  the recipes for cooked delicacies listed below will be appearing over on Life is Delicous over the next few weeks if they haven't already appeared here! Obviously people won't get everything on this list, I will pick and mix…and taste a bit as I do!
Make Ahead Hamper Goodies
A jar of chutney (Pear and Walnut, Apple, Christmas Spiced Plum) * Pâté (Stilton, Port and Walnut – Frozen and then defrosted just before delivery) * A jar of jam (blackberry and apple, raspberry, damson, plum)* A jar of clementine curd * Oven roasted tomatoes *  Christmas Pudding * Mince Pies *  Christmas Cake * Yule log *  Hot chocolate mix
Make and Deliver Sharpish
Mighty Chocolate Muffins * Cinder Toffee (Home made Crunchie) * Chocolate Truffles * Cheese Palmiers * Grissini * Chocolate Fudge/Boozy Fudge * Boozy Christmas Brownies * Meringue Snowmen *  Stained Glass Window Cookies * Gingerbread Angels/Snowmen/Father Christmas
No hamper would be complete without Crackers! Crackers are so satisfying to make with children because they use up saved bits and bobs very nicely, they are easy peasy and they look fab.
For a basic cracker all you need is 2 empty toilet tubes, some crêpe paper, some saved ribbon, 2 elastic bands, glue, sticky tape and a needle.
Cover the toilet tubes with glue (glue sticks work better here than brushing on PVA as crêpe paper has a horrible tendency to turn to mush in children's hands. Putting the glue onto the tubes also helps prevent a crêpey disaster!). Holding both tubes carefully roll them up in the crepe paper. Pop in your gift, joke and paper hat, twist the ends and secure with elastic bands.
To make cracking the crackers easier we have found that puncturing the crepe paper with a needle where the tubes join gives it a helping hand and avoids a tug of war over the Christmas table!
Now all you have to do is decorate it. We usually put a circle of ribbon around the join and sellotape it at the back (don't stick it on or you will undo all your good work with the needle!).You can decorate it with anything you have to hand. We always have stickers and confetti around as well as glitter glue and tinsel because I stock up when the shops are selling things off in January!
A cracker wouldn't be a cracker without a silly hat inside, a joke and a little gift. One good idea for these crackers is to make tissue paper hats and then pop in the things to decorate it with as the gift!
To make the hats fold a piece of tissue paper in half, measure a 30 cm length (the length of a school ruler and when unfolded it will give you 60cm which goes nicely around a head. Make them a little smaller if you have very little ones or they will drop over their eyes!). Now cut a wavy or pointy edge to make it look like a crown. Stick the loose edge together.
Of course, you need a good supply of corny jokes. We rely quite heavily on the Denis the Menace Joke Book and the Corny Jokes for Kids website. My 5year old particularly enjoys 'Why did the Chicken cross the road?' jokes at the moment. As this is the fourth time round for me they are growing a little stale. I never tire of the donkey joke though.
Q: 'What do you call a donkey with 3 legs?'
A: 'A wonky!'
Hilarious no?
You can buy cracker bangs to go inside your glorious home made offerings but we find that shouting 'BANG' very loudly does the trick and makes everyone laugh, a lot!
Once you have got the hang of rolling crêpe paper around loo rolls the only limit is your imagination. We will be making these glamorous crackers as presents for adults and we will be popping a home-made chocolate truffle inside each one.
They work very well as decorations too!